All VIP tickets have been SOLD OUT! Thank you!
Come relax at the VIP lounge and get snacks, t-shirts, and lots of goodies – and enjoy games like DARTSLIVE while getting well-rested to go re-join more activities at the festival pavilion! This year's VIP lounge feature is the DARTSLIVE machine. Play all you want all day long with co-VIP pals!
See other VIP benefits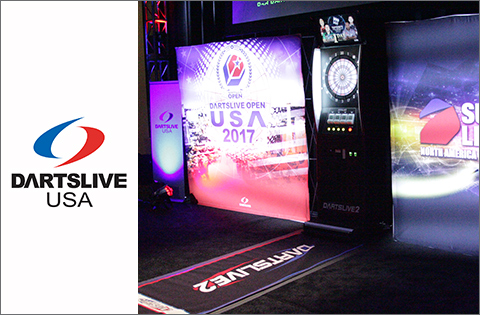 Experience Darts Like Never Before!
DARTSLIVE USA
brings a new spin to the darts entertainment industry by connecting communities all over the world using their unique darts machine and bringing a one-of-a-kind experience to both casual and professional players alike. Polish your dart skills using their various practice modes, or grab the people next to you for a fun party game.