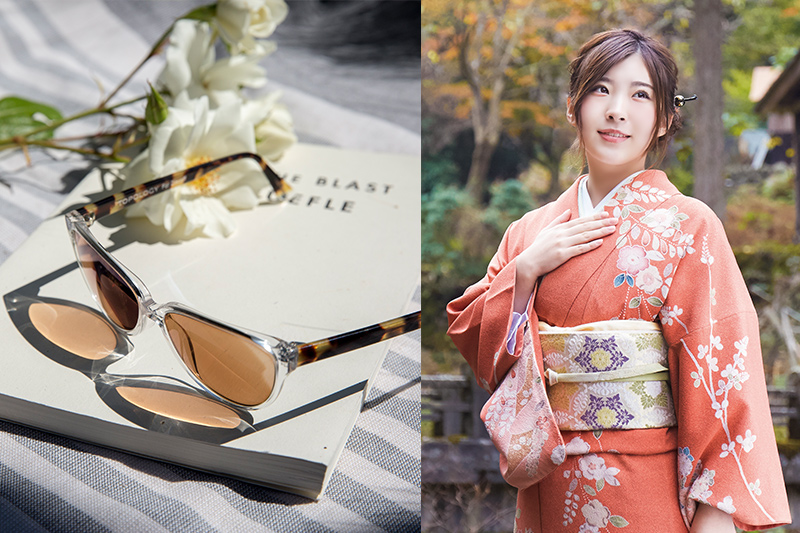 Misaki Iwasa x TOPOLOGY Design Competition! Show off your sense of style by designing the perfect pair of custom eyewear for Misaki Iwasa!

It is impossible to find a pair of stock eyeglasses pulled off a shelf that fits perfectly. Inevitably, they squeeze your head, or pinch your nose, or slide down your face. We've all accepted that shopping for glasses has to be a chore and that wearing glasses may just have to be unpleasant. Not any longer. TOPOLOGY makes the world's best fitting glasses by custom-fitting each pair one-at-a-time for one customer at a time. The revolutionary Topology iPhone uses the camera on your iPhone to build a 3D model of your face, enabling us to make glasses that look gorgeous, feel incredible, and fit perfectly.
Misaki Iwasa x Topology Design Competition is a fun competition Topology will be hosting at the J-POP SUMMIT. Your mission is to design the glasses that you think makes Misaki look her the best. Fans will download the Topology app and customize glasses for Misaki as easily as they adjust Instagram filters. On Sunday at 3:05pm, Misaki will appear on the main stage to reveal the winning design, and the visitor who submitted that design will receive free custom-fit eyewear from Topology! Runners up will get a 25% discount on new custom-fit glasses or sunglasses.
How to Enter: (Only during the festival)
1) Download the Topology app HERE (or come to the booth to use it if you don't have an iPhone)
2) During the festival, you can select Misaki's face within the app and design glasses for her by choosing a style, color combination, lens tint, and custom fitting alterations.
3) Use the app's "share" feature to submit your preferred design via Instagram, Twitter, or Facebook, with the text "Designed by [your name] from [your town]" and using the hashtag @TopologyEyewear #TopologyEyewear
4) Submissions must be made by Sunday at noon. Winners will be announced from the main stage on Sunday at 3:05pm!
★ Visit Misaki Iwasa Profile page


About TOPOLOGY:
TOPOLOGY's custom-fit eyewear fits perfectly to never pinch, squeeze, or slip. Scan your face and design your glasses all from your iPhone. Stop by our booth to see how it works, or show off your design talents in a styling competition featuring a visiting celebrity.
Presented by NEW PEOPLE / Subsidized by J-LOP4

BUY TICKETS Schedule