J-POP IDOL! 2016
Video Submission Period: June 3rd – June 15th, 2016
Where: Fort Mason Center Stage
When: July 24th (Sun), 2016
☞ See SCHEDULE!
Event Sponsored by Consulate General of Japan, San Francisco

Sing your heart out in Japanese! Here we go again! J-POP SUMMIT 2016 is very excited to announce the 4th annual J-POP IDOL! Contest at the main stage inside Fort Mason Center!
◉Guest Judges: Silent Siren

One of Japan's hottest girl bands,
Silent Siren
, will join as guest judges of this year's contest! Finalists will share the stage with Suu , Hinanchu, Ainyan, and Yukarun!
---
☆ SUBMISSION HAS CLOSED!
◉ Timeline and Due Dates
・6/15 Wed 5pm PST – VIDEO SUBMISSION DEADLINE
・6/21 Tue 5pm PST: All contestants chosen to be finalists will be directly contacted and notified thru email.
・6/24 Fri 5pm PST: All notified contestants must reply to confirmation email. (to start communication) signed parental permission form (minors only) need to be sent to us. (if you do not make this deadline – you will be disqualified)
・End of June: Finalists will be publicly announced.
◉ FINALISTS
Finalists will get on stage to sing live at J-POP SUMMIT main stage on Sunday, July 24th, 2016, and will be chosen by J-POP programming committee and select judges. This year we will choose up to 5 finalists whether solo or group. Once you qualify, you will receive further information from the stage manager.
***Champions: If you win the competition on stage, you are the 2016 champion, and you may be invited to be a judge at next year's competition (TBA). You will not be able to compete the following year, as you are participating as a judge.!
◉ PRIZES
J-POP IDOL Winners will receive a special prize from your judges Silent Siren!! Event Sponsor Consulate-General of Japan in San Francisco will reward the winners in a traditional Japanese ceremonial presentation! Also, San Francisco's popular karaoke and restaurant YAMASHO has prepared $25 gift certificate for participation prize, and Grand Prize for the 2016 champion! (For a night of karaoke fun with friends + 10 beer pitchers on the house!)
◉ Minors
Under aged performers need a signed parental permission form & accompaniment of parent/guardian at festival. Please download the form
HERE
!
---
▼【Gino】Mr.Music (Chiquewa×Da-little ver.)
▼【Lucy+✿ham】Perfect Crime
---
☆ 2016 MC:
Gino
Gino is a 23 year old Castro Valley native who has had a love for Jpop since he was 10 years old. Singing has always been a huge factor in Gino's life. He was involved in choirs, musicals, and other performances throughout his life, but the ultimate test came in 2013…
Read More

In 2013, Gino won the very first J-Pop Idol competition and was thus known as the Kelly Clarkson of J-Pop Summit. The following years, Gino has appeared as a guest performer, judge, and MC and is absolutely thrilled to be returning as the MC this year. When he is not practicing Hello! Project songs in his room, Gino works full time in the advertising industry and has a love for food.
☆ 2016 Judges:
2015 Champion Lucy + ham
Lucy Shen
Lucy is a musician and cosplayer on YouTube since 2011, and has been an avid nerd on the internet since the Dark Ages of her middle school years. She would likely be happy to serenade you with the simple bribe of some tea and a bite of cheesecake.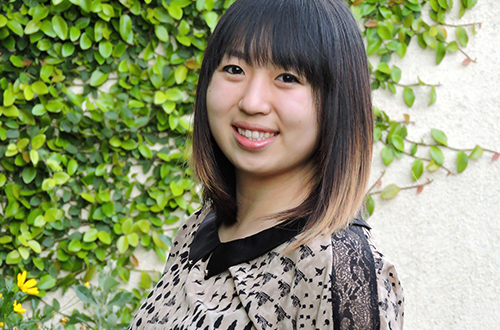 ✿ham
✿ham is a Youtaite from LA/Boston who started her journey in 2009. She is most well known for her trap singing and English covers of Vocaloid songs, with nearly 9 mil views on Youtube. She dabbles in voice acting too, and otherwise spends her free time existing as a potato.

NOTE: Contest participants will be subject to festival photography and videos (official and unofficial), and the result may appear in j-pop.com, J-POP SUMMIT's future promotional materials, social medias, affiliated sites, and broadcasts of media partners and sponsors, as well as in NEW PEOPLE's Flickr albums. J-POP SUMMIT does not take responsibility nor action for unofficial photos and images taken in our festival ground. When you join us at the wardrobe screening or through submission, we assume that you understand these facts.
---
J-POP SUMMIT Tickets Available!
Buy Tickets
Schedule
---