---
FEMM
Website
|
Facebook
|
Twitter
(FEMM's agents, Honey-B and W-Trouble, gave us a comment in place of FEMM herselves.)
Q: How was your first experience in J-POP SUMMIT?
H-B: I was amazed by so many FEMM agents who came to support FEMM, and also glad that there are many people who love Japanese culture in the U.S.
WT: RiRi and LuLa looked like they had a lot of fun. It seems like they were glad to meet so many agents in San Francisco at J-POP SUMMIT.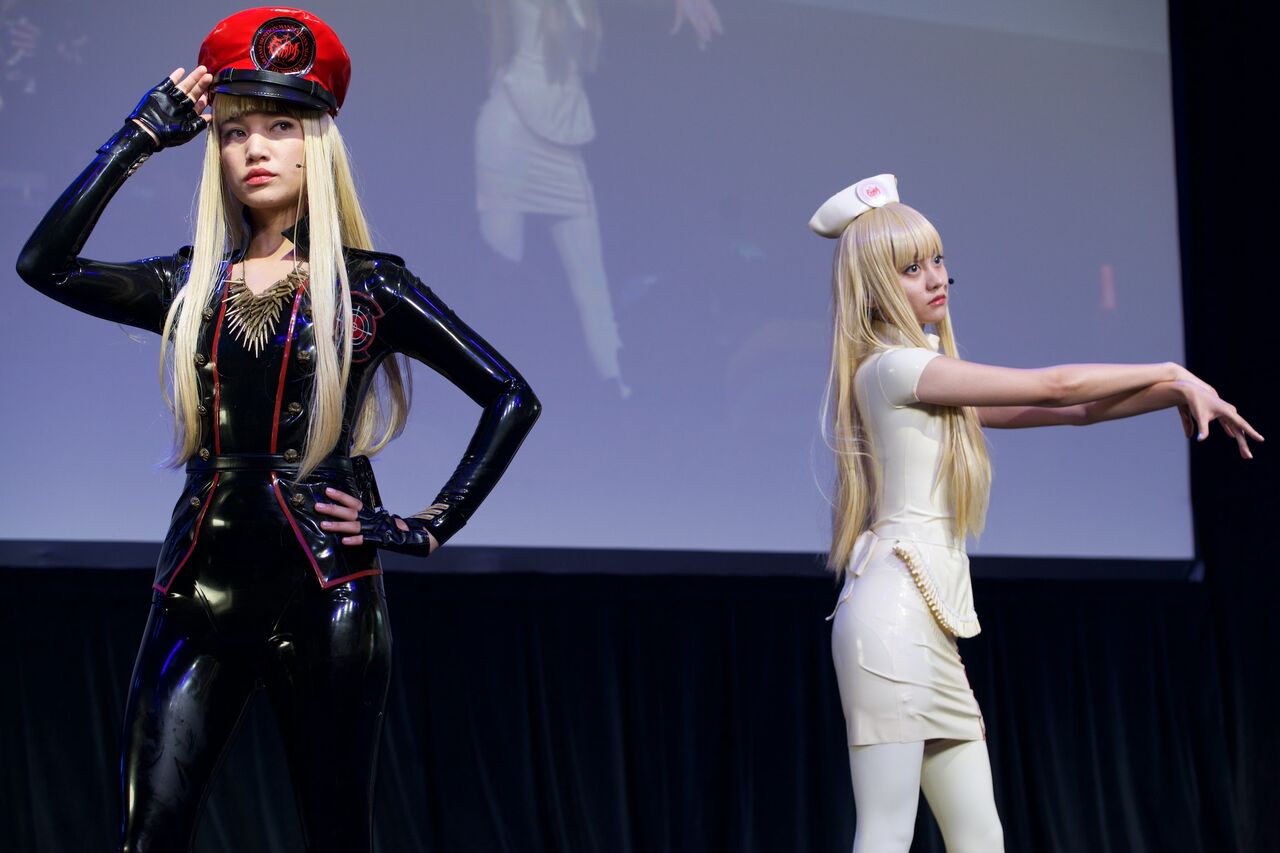 Q: What is your next goal?
H-B: FEMM has been invited to visit quite a few countries, and they are keen on going global. Please stay tuned for announcements.
WT: They would love to see their agents overseas.
---
Q: How did you like San Francisco?
H-B: San Francisco was a historic city with a mix of urban buildings and beautiful nature. We enjoyed Femm-Istation with FEMM in the city. Please tell us your favorite spots when we come back.
WT: I was surprised to see so many slopes! FEMM are slow-walkers, so it was hard for them. They, however, enjoyed the beautiful views of the bay and the city and told us that they would like to come back again.
---
Q: Any messages for your fans?
H-B: J-POP SUMMIT is not only for music. They have a lot of interesting contents such as comedy stage, karaoke booth, meet and greet and more! FEMM would like to join again, so if this happens, please come to see them again!
WT: RiRi and LuLa are glad to receive comments like "Come see us again in San Francisco" through SNS, and they are looking forward to seeing their agents again.
---