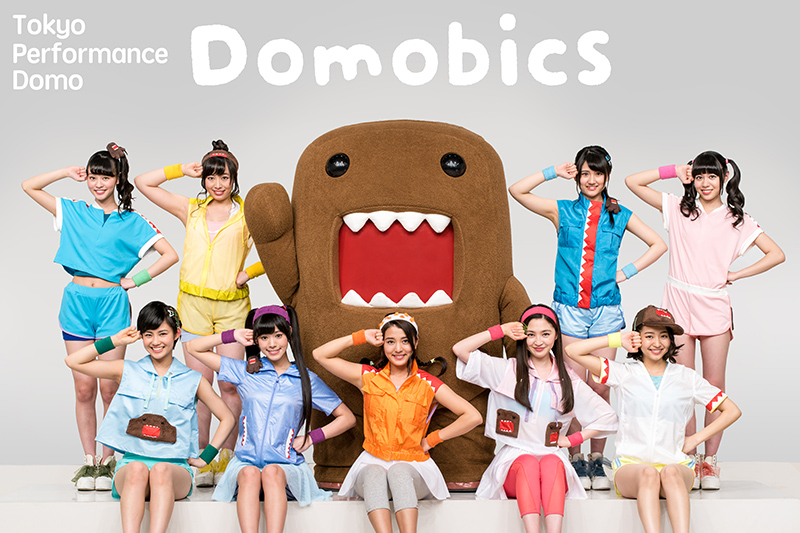 Pump it up with "Domobics" to jump start your awesome days at J-POP SUMMIT!
When: July 23rd (Sat) & 24th (Sun),2016
Time: 11:00am
Where: Fort Mason Center Main Stage
"TPDomo," a new unit consisting of everyone's favorite NHK mascot Domo and idol group Tokyo Performance Doll, will kick off J-POP SUMMIT at Fort Mason Center as the opening cardio work out at 11:00am on both Saturday, July 23rd and Sunday 24th with their new exercise "Domobics!"
"Domobics" (Domo + aerobics), composed by m-flo's☆Taku Takahashi and supervised by Olympics silver medalist in wrestling, Katsuhiko Nagata, is a 5-minute long exercise using simple moves from aerobics. It is a fun rhythmical work out together with Domo. It's so easy, even Domo can do it! Learn "Domobics" HERE at NHK World website, and be ready to dance together and your heart pumping with "Domobics!"
Domo and Tokyo Performance Doll will also join the Fan Experience at NHK World booth! Come visit to meet and take a photo with Domo.
★ Visit Domo Profile page
★ Visit Tokyo Performance Doll Profile page
Domobics Official Website | NHK World | J-MELO
▼ NHK WORLD "Domobics"
▼ The Making of "Domobics"! 

Copyright: (c)NHK-TYO