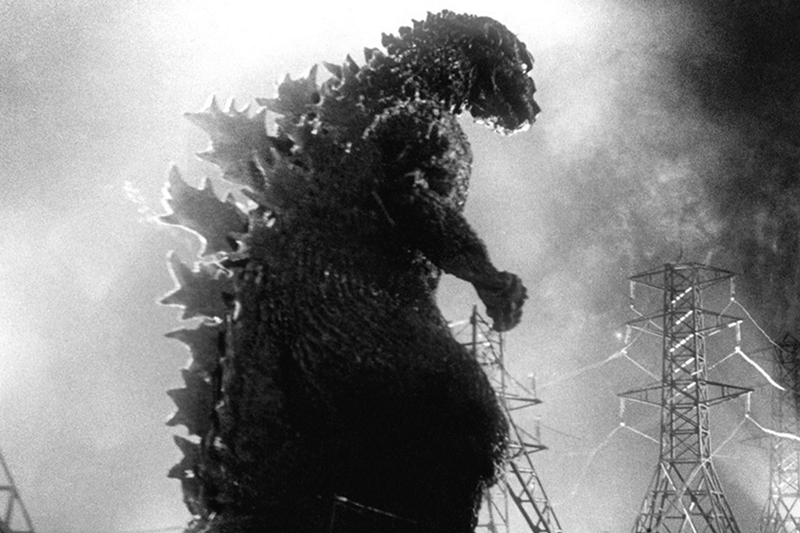 J-POP SUMMIT is hosting a special event featuring the very ORIGINAL 1954 "Godzilla" movie directed by Ishiro Honda at NEW PEOPLE Cinema on Thursday, December 1st! $15 for movie ticket, a fun raffle and free bottle of 'Bai'! Don't miss this super rare occasion to "Ooooh!" at old-school Godzilla stomping around Tokyo! Buy tickets today!
**VIP SPECIAL**
Were you a VIP attendee* at J-POP SUMMIT 2016?
☞ VIPs will receive an early purchase link via email starting Friday, October 28th.
☞ VIPs will receive a free beer* in addition to '
bai
'!
*Please bring your VIP badge or the e-ticket confirmation email from J-POP SUMMIT 2016.
*VIP attendees include J-POP SUMMIT 2016 VIPs, KPP Opening Night VIPs, Combo VIPs, Japan Film Festival 2016 Passport Holders.

★ About the Film:
"Godzilla"
Japan | 1954 | 96min | B&W | Japanese with English Subtitles
Story: Godzilla (a.k.a. Gojira) is the roaring granddaddy of all monster movies. It's also a remarkably humane and melancholic drama, made in Japan at a time when the country was reeling from nuclear attack and H-bomb testing in the Pacific. Its rampaging radioactive beast, the poignant embodiment of an entire population's fears, became a beloved international icon of destruction, spawning almost thirty sequels. A thrilling, tactile spectacle that continues to be a cult phenomenon, the original, 1954 Japanese version is presented here, along with Godzilla, King of the Monsters, the 1956 "Americanized" version.
▼ "Godzilla" Trailer by Criterion Collection
"GODZILLA" (a.k.a. "GOJIRA") © 1954 Toho Co., Ltd. "GODZILLA, KING OF THE MONSTERS" © 1956 Toho Co., Ltd. Godzilla, Gojira, the character designs and King of the Monsters are trademarks of Toho Co., Ltd. All rights reserved.