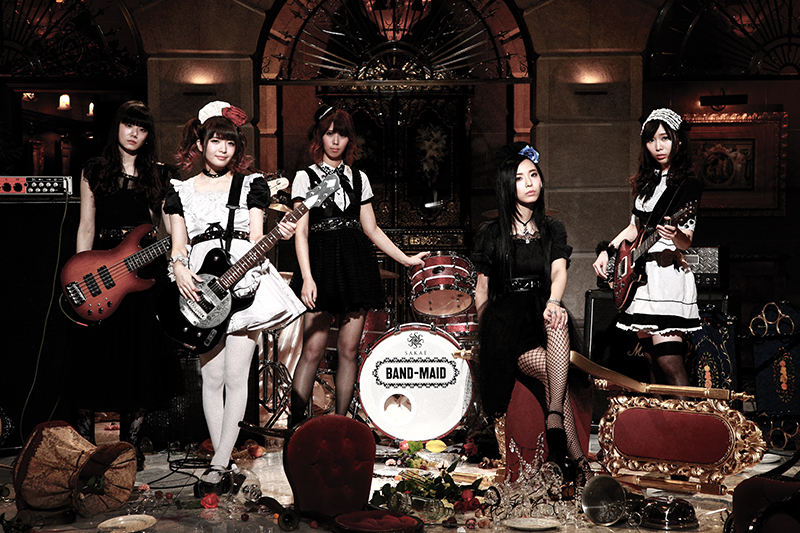 The band that has been receiving high volume of requests from J-POP SUMMIT fans, BAND-MAID, is going to storm the Bay to "serve" you with their hard rock sounds at J-POP SUMMIT!
YES!! A 5-piece Japanese all-female rock band, BAND-MAID, is coming to J-POP SUMMIT for the first time! Enjoy their authentic and classic hard rock sounds that you'll never imagine coming from the kawaii appearances in their maid outfits!
BAND-MAID will perform live and hold a Q&A session on the main stage! Also, VIP ticket holders are able to participate in photo sessions and have a chance of winning a special letter and attending the exclusive autograph session (raffle). Stay tuned for more details. J-POP SUMMIT tickets will be available very soon!
☆ BAND-MAID ☞ Profile
Presented by NEW PEOPLE / Subsidized by J-LOP4