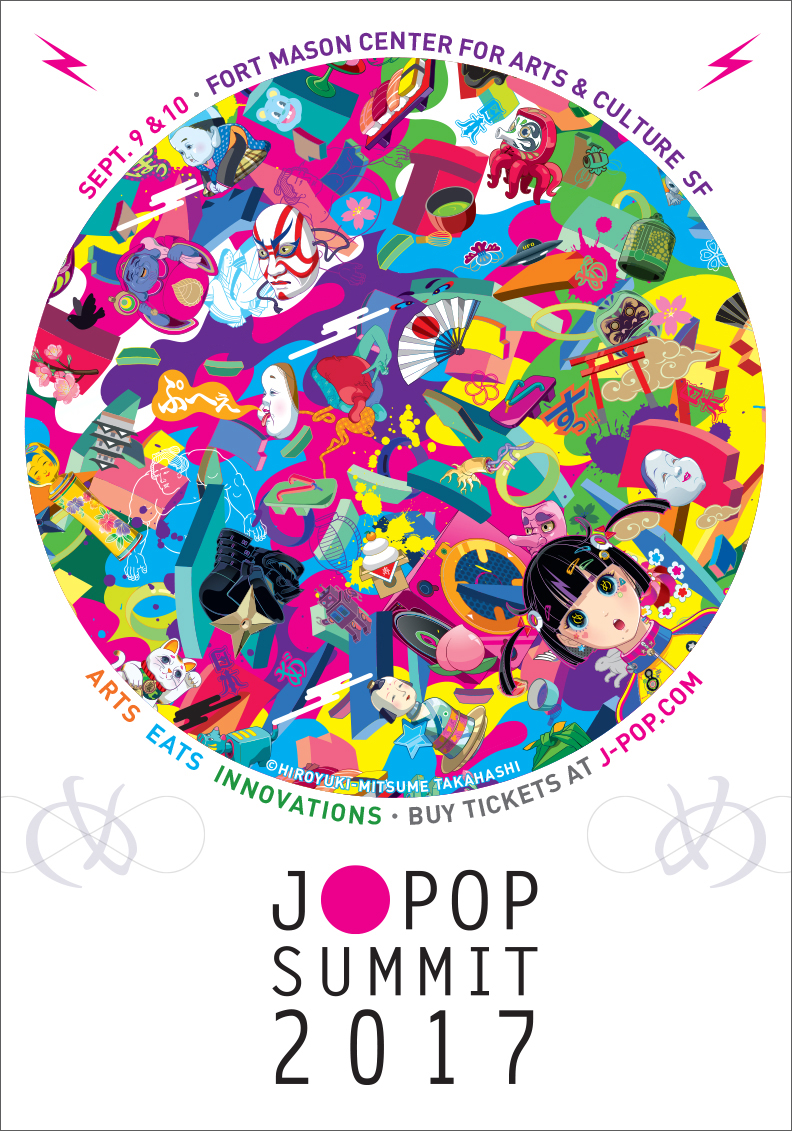 The 2017 J-POP SUMMIT official poster is here!
J-POP SUMMIT proudly presents our official poster for 2017! We have teamed up with Japanese pop artist Hiroyuki-Mitsume Takahashi to express the colorful, fun, and chaotic nature of our festival.
Here is the comment from the artist and how he came up with this year's poster image.
"I expressed my "Japonesque" through this design.
The tiny little intricate ideas that hold potent energy interact with each other to expand into larger images…

What always comes to my mind while drawing is "Eyes [め me]" – to have multiple perspectives for what I'm working on.

We try to detect the invisible energy behind physical entities thru visual perception, but what actually makes the world go around is dynamics that cannot be seen by the human eye. In order to solve such a paradox, my concept of "Eyes [め me]" has come into existence.

I'd love to invite you to look at things visually while using hidden senses in the back of your eyes to grasp what can not be seen there. "

— Hiroyuki-Mitsume Takahashi
☆ Hiroyuki-Mitsume Takahashi ☞ Profile
▼ More artwork by Hiroyuki-Mitsume Takahashi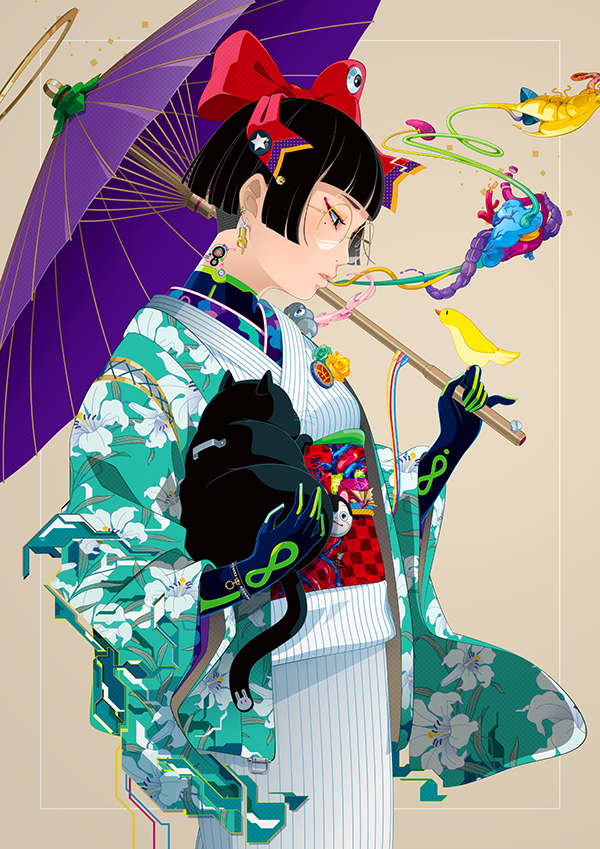 © Hiroyuki-Mitsume Takahashi