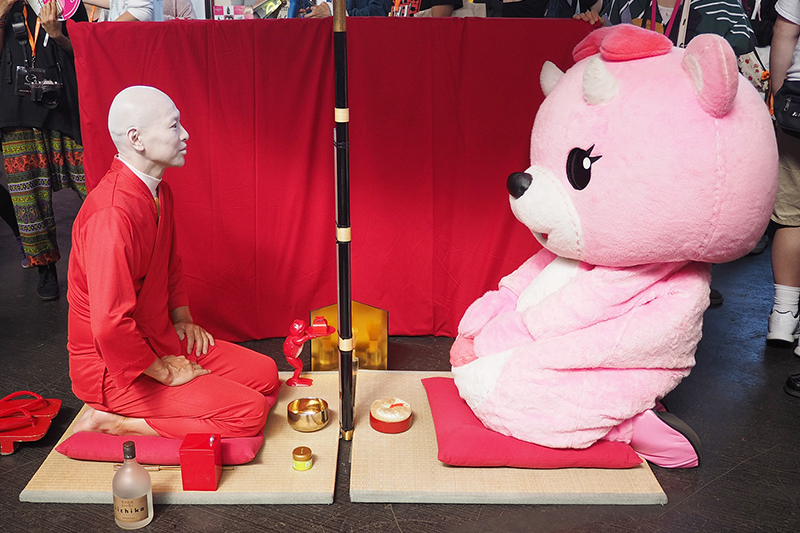 We had the best time this year, and we have the photos to show it – check out the best moments captured at J-POP SUMMIT 2016 by our volunteer photographers!
☞ Visit our official FLICKR page to see the sorted albums.
Featured photo by Kumi Yamauchi: Artist Ken Hamazaki hosts his RED TEA CEREMONY as Go-Torch Character from Hokkaido, Koakkuma, humbly awaits her cup of "tea" to be served.

---