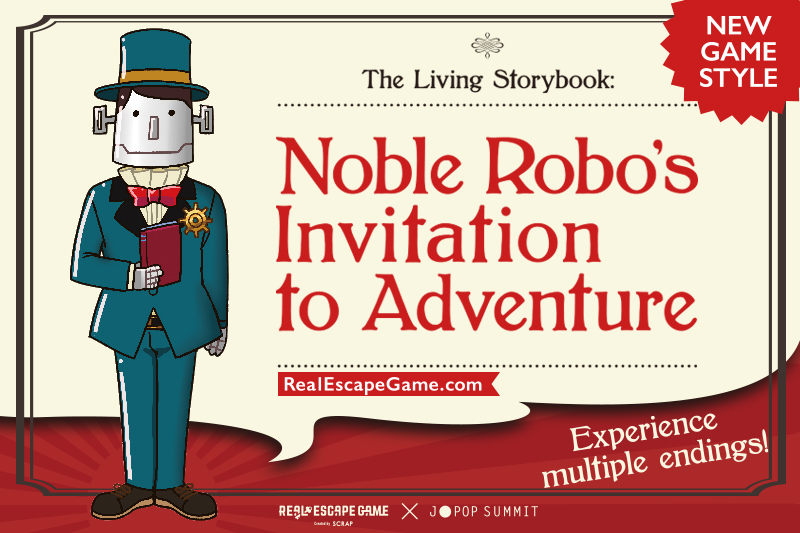 The Living Storybook: Noble Robo's Invitation to Adventure
Presented by Real Escape Game by SCRAP
Real Escape Game is back to join J-POP Summit 2016 in a brand new format! Enjoy an interactive "choose your own adventure" style game filled with puzzles and branching paths. Choose what kind of story YOU want to live out! There is no 60-minute time limit, and you will be free to replay the game to experience all of the different endings – or not! How you play is totally up to you.
Visit REALESCAPEGAME.com for more information!
When: July 23rd (Sat) OR 24th (Sun), 2016
Where: Fort Mason Center
Operation Hours: 11:00am-4:30pm (Registration closes at 2:30pm each day)
Tickets Available at http://realescapegame.com/jpop2016/
・Advance: $30 (includes same-day J-POP SUMMIT access)
・At-the-Door: $35 (includes same-day J-POP SUMMIT access)
*Each ticket also includes one-day admission to 2016 J-POP SUMMIT at Fort Mason Center (limited to the day of participation in the game).
▼ What is Real Escape Game?
---