When: July 23rd (Sat) & 24th (Sun), 2016
Where: Fort Mason Center (NHK WORLD Booth and Main Stage)
Check out many fun events presented by NHK WORLD!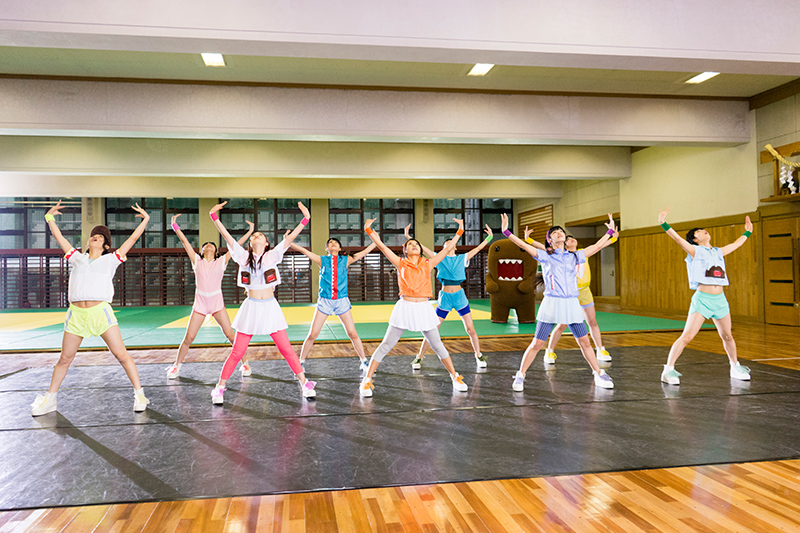 Domobics with TPDomo!
Both days at NHK WORLD Booth
(Sat 1:30pm, Sun 11:30am/2pm/4pm)
Both days at 11am on Main Stage

【 NHK WORLD Booth 】
– Saturday: 1:30pm-2:00pm
– Sunday: 11:30am-12:00pm, 2:00pm-2:30pm, 4:00pm-4:40pm
Domo, NHK WORLD's mascot and J-POP idol group, Tokyo Performance Doll (TPD) will make their U.S. debut performing Domobics, a rhythmic dance exercise, as TPDomo, Tokyo Performance Domo. Meet TPDomo and let's have fun together! ☞ DETAILS
【 FMC Main Stage 】
Pump it up with "Domobics" to jump start your awesome days at J-POP SUMMIT! "TPDomo," a new unit consisting of everyone's favorite NHK mascot Domo and idol group Tokyo Performance Doll, will kick off J-POP SUMMIT at Fort Mason Center as the opening cardio work out at 11:00am on both Saturday, July 23rd and Sunday 24th with their new exercise "Domobics!" ☞ DETAILS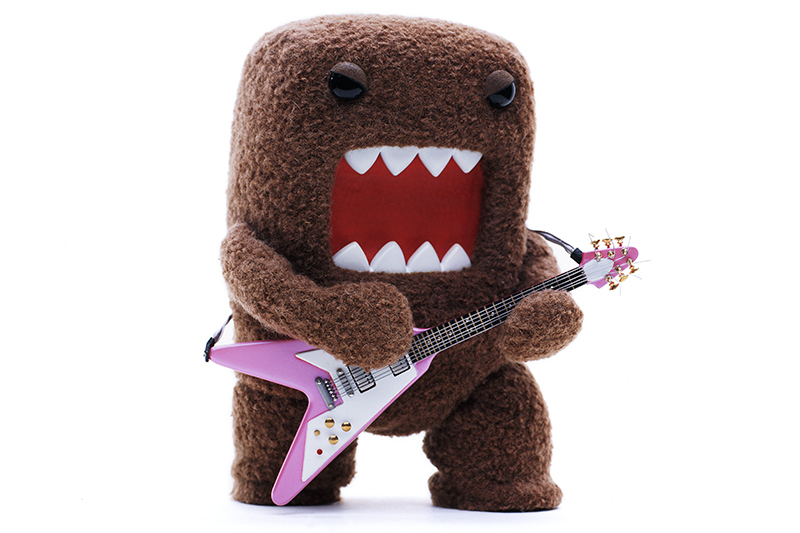 Photo opts with Domo!
Sat & Sun at NHK WORLD Booth


Pose with NHK WORLD's mascot Domo for great photo opts over a magnificent backdrop of the city of Tokyo. Domo will appear several times a day.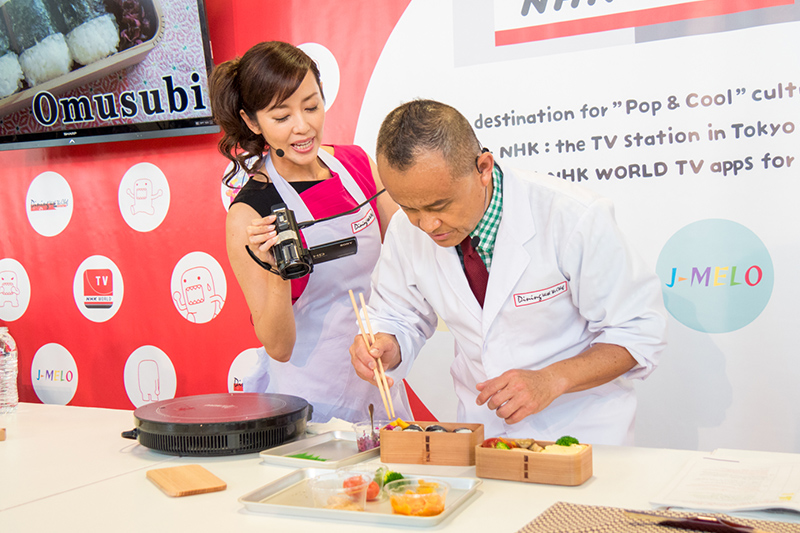 Chef Saito's Cook & Chat
Sat 3:45pm-4:30pm, Sun 12:30-1:15pm
at NHK WORLD Booth

Chef
Chief Saito
and
Yu Hayami
, personalities of "Dining with the Chef," will host a cooking demo. They'll be chitchatting throughout the show as they demonstrate how to prepare a Japanese popular dish in a super-easy way for everyday home cooking at the NHK WORLD Booth. They will also introduce "JAPANESE FOOD," NHK WORLD's new website which has launched June 20th.
Japanese Celebrity Chef
Tatsuo Saito's Cooking Demo
Sat at 2:40PM on Main Stage

Chef Chief Saito and Yu Hayami will demonstrate cutting technique of raw fish "Sashimi" and vegetables specific to Japanese cuisine preparation on the main stage. Witness the magic of Japanese culinary arts.
TIME AFTER TIME CAPSULE
by Sebastian Masuda
Sat 2:30pm - 3:30pm at NHK WORLD Booth*

Sebastian Masuda, art director of Kawaii International, NHK's pop culture program which explores everything from Tokyo street fashion to art and design, will welcome visitors to his "TIME AFTER TIME CAPSULE" workshop which includes an interactive art installation in the shape of Domo at the NHK WORLD booth. *Time to be announced soon!
★ About
About TIME AFTER TIME CAPSULE
About J-MELO
Sponsored by NHK WORLD

(c) NHK-TYO
---
Buy Tickets
Schedule