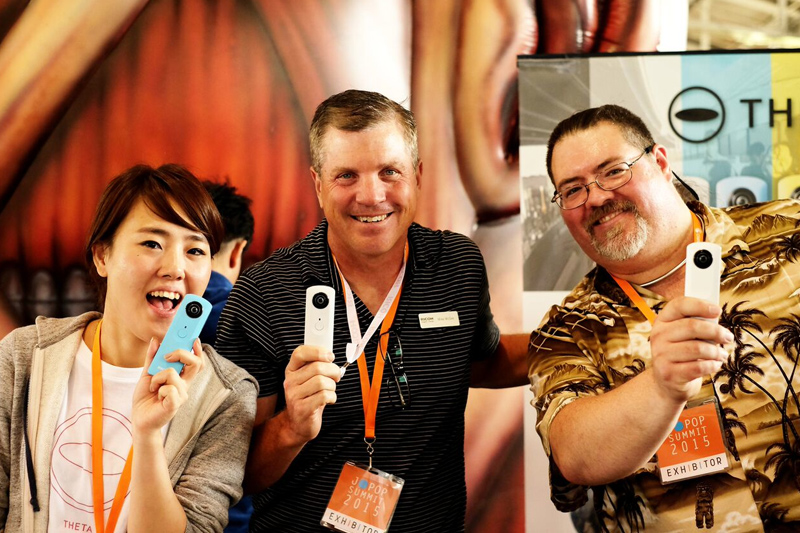 ◉ Sponsorship Opportunities!
Become a sponsor and interact with J-POP SUMMIT fans! It is an excellent opportunity to get your company or organization exposure to an audience that is not just into pop culture, but are in-tune and open to many area of interest including tech-innovations, art, tourism, food, etc.
◉ Benefits include:
– Logo/ad/article insertions (official goods, guidebook, banners, theater ad, official trailer, etc.)
– Your own booth
– Presentations on the main stage
– Social media outreach
– Media outreach
– Flyer distribution
– Continuous marketing support after the event
and much more! We have various options to choose from to fit your budget and needs. See the sponsorship details by downloading our 2016 sponsor kit below, or feel free to contact info@j-pop.com for more information!
日本語で読む

2016年には8回目を迎えるJ-POP SUMMITは、日本サンフランシスコ•ベイエリアだけでなく、全米・世界のメディアからも日本ポップカルチャーの祭典として注目されています。 ブースやステージ等を活用してのPR活動やイベントの実施、商品のサンプリングや、マーケティングリサーチはもちろんのこと、多数の広報素材(ポスター、フライヤー、ガイドブック、バナー他)へのロゴ・広告・記事掲載、全米メディア向けプレスリリース配信、映画館での動画広告上映など、企業、商品、アーティストを宣伝する機会をご提供いたします。

詳細は下のメディアキットをご覧になるか、info@j-pop.comまでご連絡ください。

グローバルデイリー|MAZDA|TOYOTA自動車|アソビシステム|宝酒造USA|SEGA America|UNIQLO | MUJI USA | 三菱自動車 | サッポロUSA|Meiji | 伊藤園 USA | 日本映像翻訳アカデミー| Hello Kitty Kawaii Town|国際交流基金|在サンフランシスコ日本領事館|紀伊國屋USA|ホリプロ|Sony Music|エイベックス | 渡辺プロダクション日本テレビ|TBS|NHK | |VIZ Media|FUNiMATION|SCRAP(リアル脱出ゲーム)|BABY, The Stars Shine Bright |SOU・SOU|PROEF|キッコーマンUSA|LIZ LISA   他多数

Past Major Sponsors:

Global Daily / MAZDA / FUJITSU / TOYOTA Motors / ASOBISYSTEM / TAKARA SAKE USA / SEGA America / UNIQLO / MUJI USA / MITSUBISHI Motors / YAMAHA / Nifty / Toshiba / Sapporo USA / Meiji / ITOEN USA / Kikkoman USA / JVTA (Japan Visualmedia Translation Academy / Japan Foundation / Consulate General of Japan / Viator / iichiko / CANON / Wikia / KINOKUNIYA Book Stores of America / Horipro / Sony Music / Avex Entertainment / Watanabe Productions / Nippon Television / Tokyo Broadcasting System / NHK / VIZ Media / FUNiMATION / SCRAP (Real Escape Game) / BABY, The Stars Shine Bright / SOU・SOU / PROEF / LIZ LISA and many more


---
◉ Download Sponsorship Details:

ENGLISH
日本語
---
◉ Testimonials:
Alvin Lu
General Manager
Kodansha Advanced Media
J-Pop Summit provided the perfect event showcase opportunity to kickoff Kodansha's new digital-media operations in San Francisco… Read More
Can't think of a more suitable gathering that brings together such a concentrated stew of local and international media, Japanese pop-culture, and cutting-edge technology. Discovered some great new partners, caught up with old friends in new contexts. A one-of-a-kind very Bay Area kind of thing
is what Mr. Yoshida of NEW PEOPLE told me.
---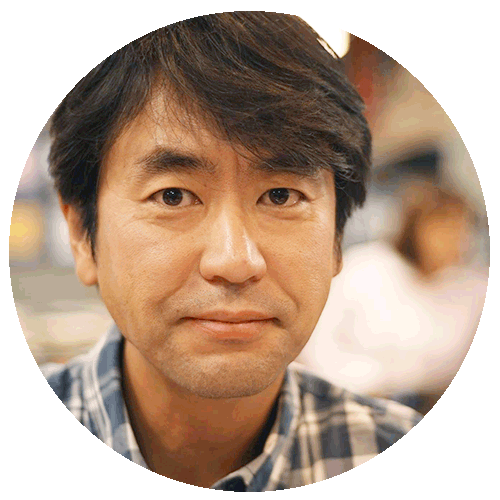 Takeharu Tone
Product Manager,
Ricoh Innovation Cooperation
– My Reason for Joining –
J-POP SUMMIT will showcase Japanese entertainment and technology, and generate a fusion with its pop culture and tech culture here in San Francisco, the center of tech culture in the US"… Read More
is what Mr. Yoshida of NEW PEOPLE told me. Those words triggered me to join the event because… that is the same as our product
Ricoh Theta
's concept.
– Through Participating –
It was a wonderful experience. I met various people who are interested in Japanese culture. Through communicating with them, we gained valuable feedback of our products. We also worked with Kodansha's Attack on Titan. That was a successful collaboration between Japanese entertainment and technology -Click HERE-. Through J-POP SUMMIT, I was reaffirmed that intermingling of diverse cultures spark new ideas. So, I invite you to dive into the mix of cultures, and let's generate new ideas!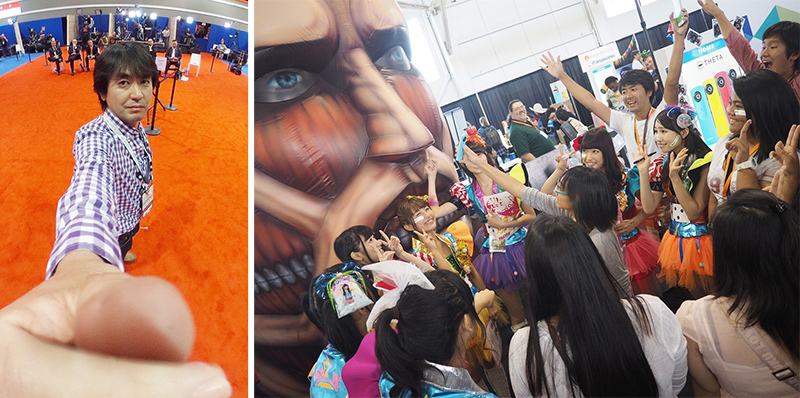 ---
☞ Read more testimonials
HERE
!
---
◉ 2015 Highlights:
INTERACTIVE (IT・Tech)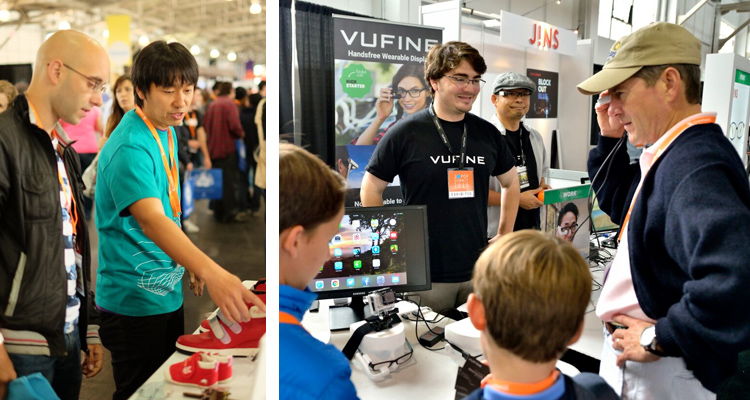 FASHION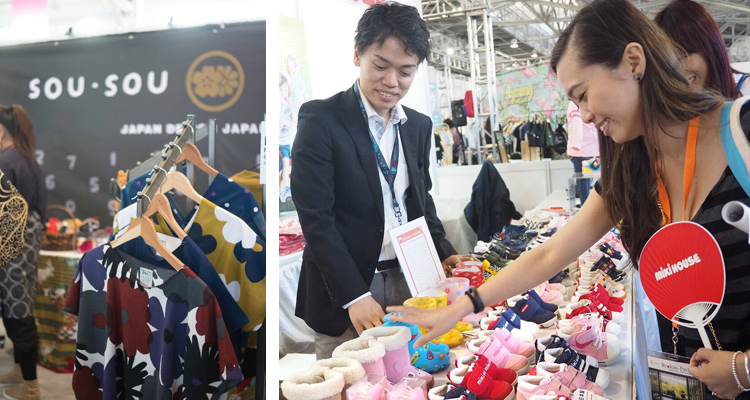 TRAVEL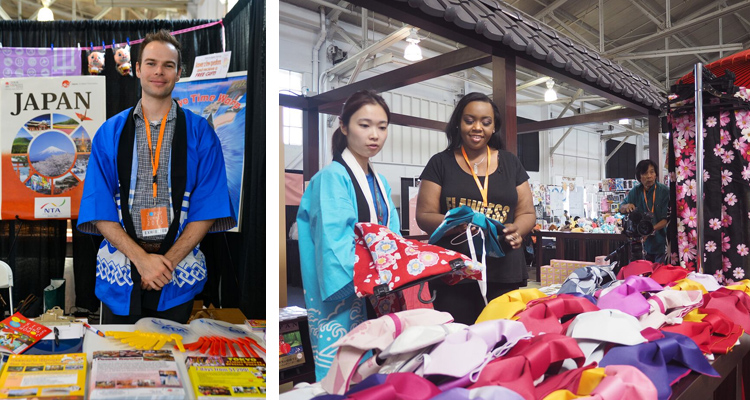 ANIME・MANGA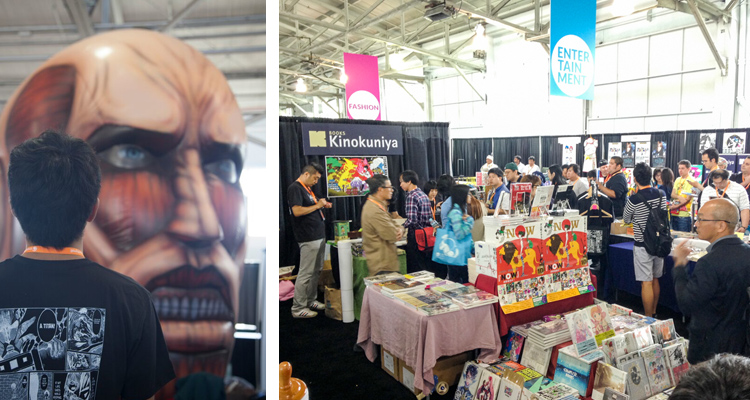 FOOD & DRINK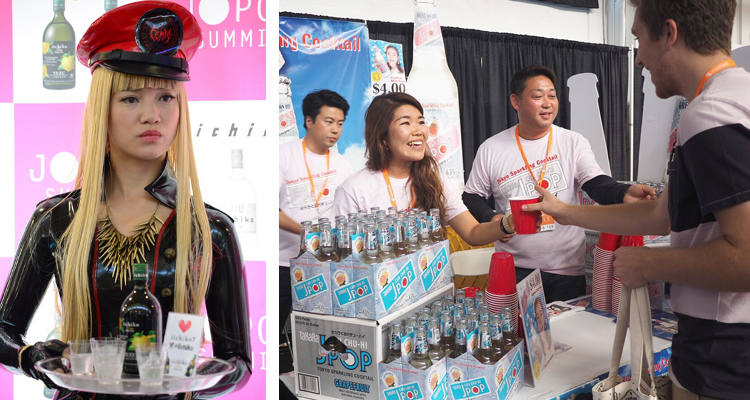 ARTS & CRAFTS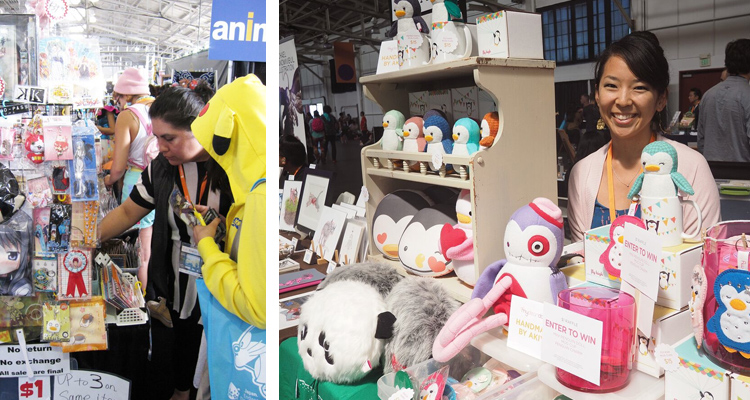 ---