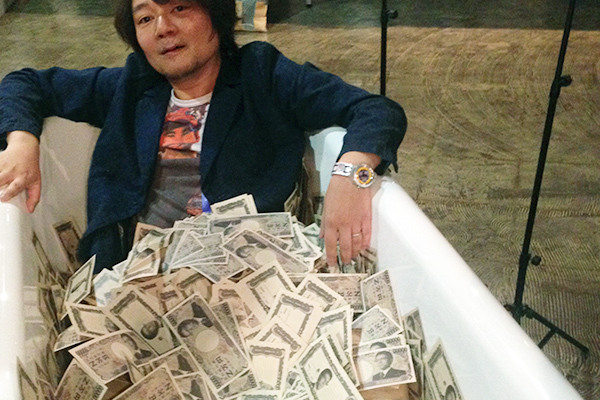 Money Bath (NIFTY)
JW-Swing (YAMAHA)
Transfer Jet (TOSHIBA)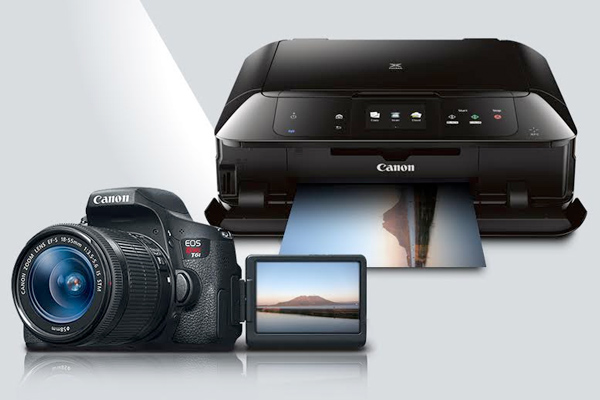 Canon EOS Rebel T6i & PIXMA MG7520 (CANON)
Theta (Ricoh)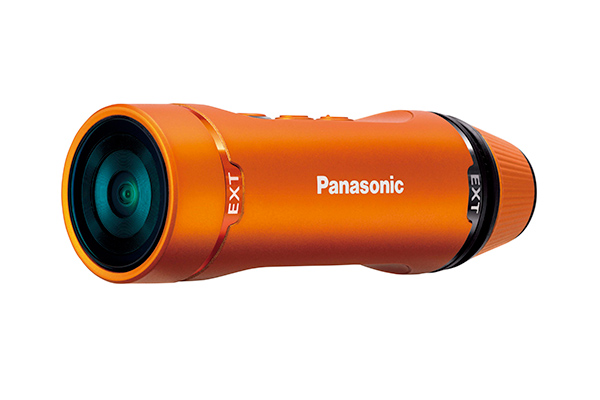 Wearable Action Camera HX-A1 (Panasonic)
Attack on Titan Figure (Kodansha Comics)
myBeat (UNION TOOL)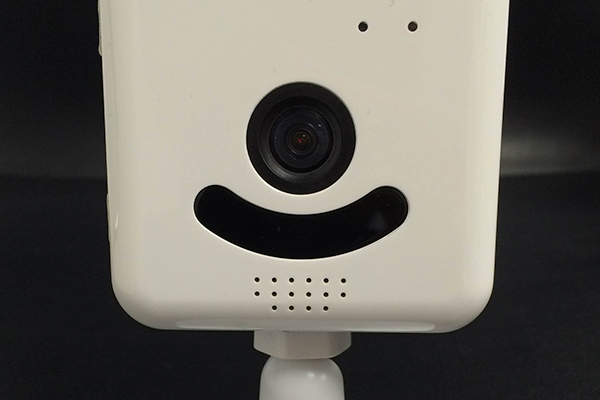 Image-sensing components (omron)
JINS SCREEN (JINS)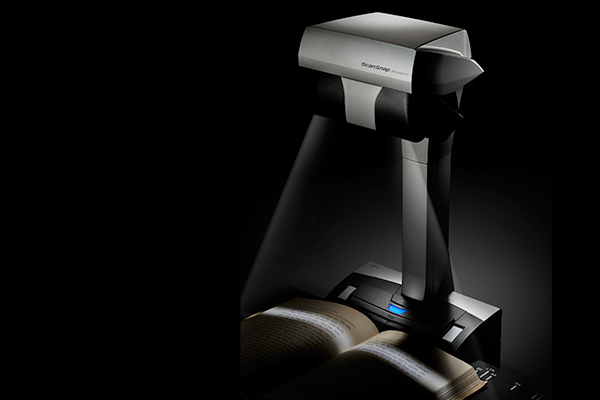 ScanSnap (Fujitsu Computer Products of America)
Miso Soup Dispenser (marukome)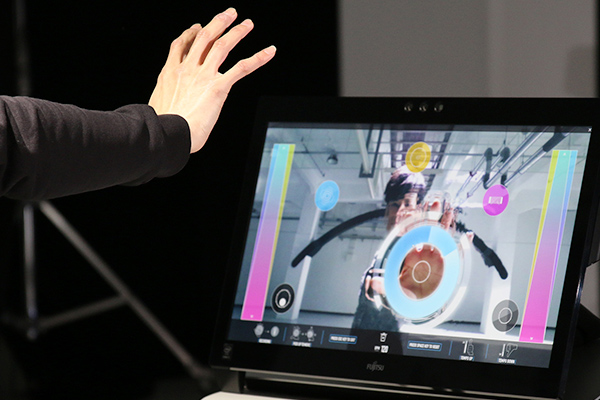 KAGURA (SHIKUMI DESIGN)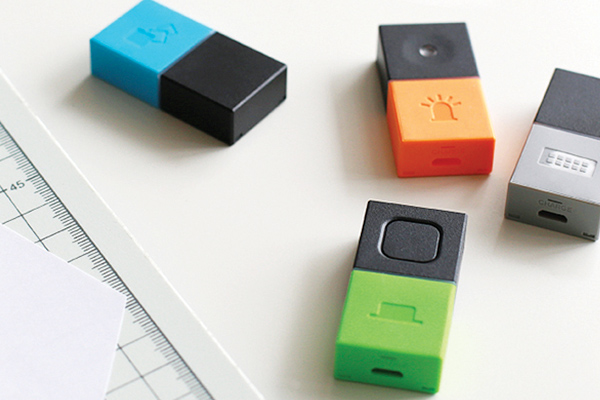 MESH (MESH)
WHILL (WHILL)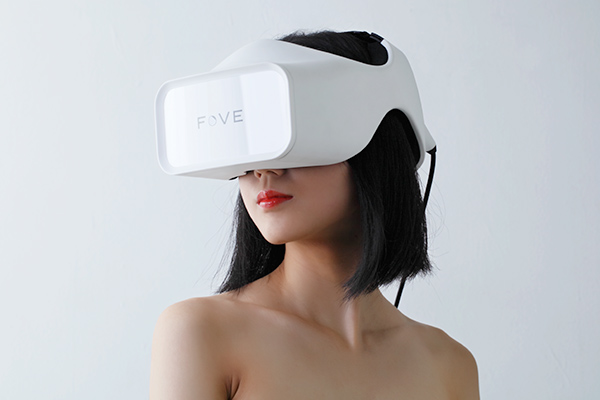 FOVE (FOVE)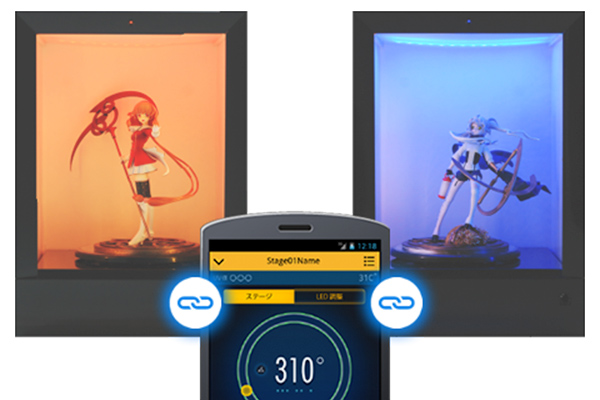 FIGURE★STAGE (TECHMAC INC.)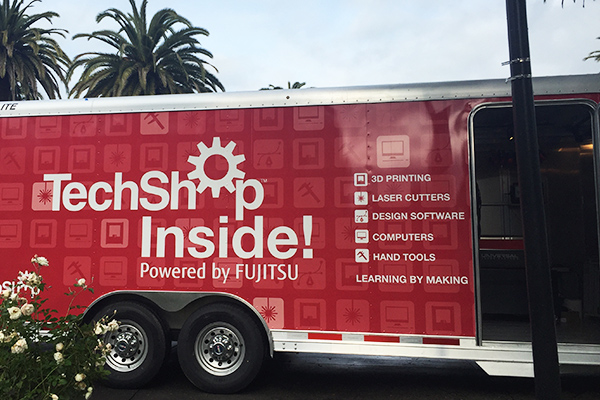 TechShop Inside! (TechShop)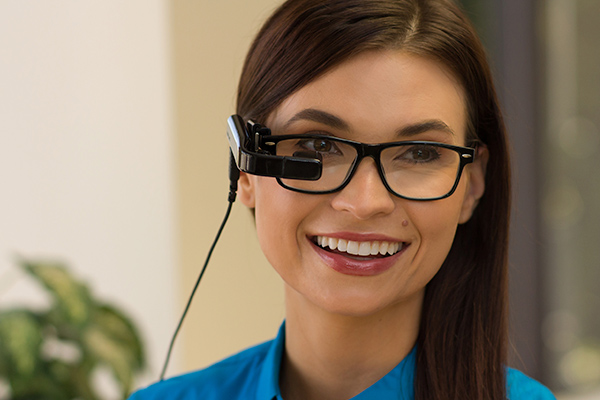 VUFINE (VUFINE,Inc.)
INTERACTIVE PAVILION
When:
August 8th (Sat) & 9th (Sun) | All Day!
Where:
Fort Mason Center
▶ Read
Press Release
We've gathered the newest Japanese technology that is creating the "Lifestyles of the Near Future" at Bay Area's first genuine Japanese culture + tech trade show !

The J-pop Summit has brought a variety of Japanese trends to the Bay Area for the past 6 years, and now in our 7th year in 2015, we are proud to introduce "INTERACTIVE Pavilion," the special tech-innovations area dedicated to showcasing the newest Japanese technology and culture. Come visit the pavilion to experience the great line-up of services, products, and content creating the lifestyles of the near future!
---
★ PROGRAM 1


At INTERACTIVE Pavilion we will showcase a variety of the newest IT/technology related products from hardware and software to digital arts and sciences. Experience and see the cutting-edge technology coming straight from Japan.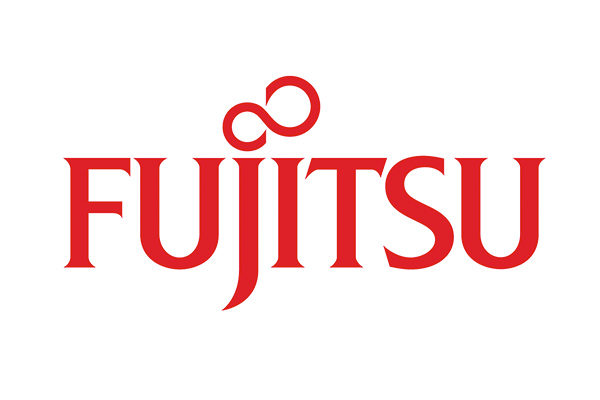 FUJITSU-interactive shoes hub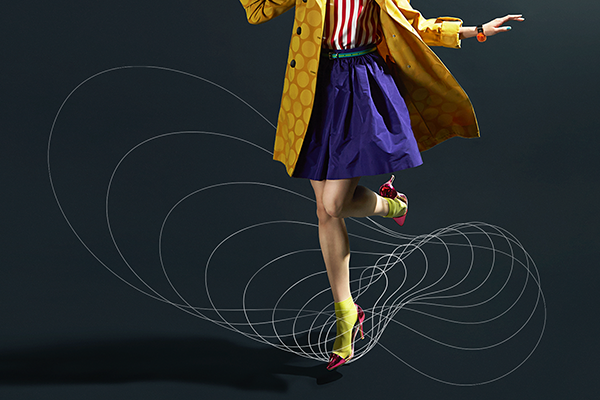 Envisioning a future where technology is an indispensable part of our daily lives, Fujitsu is proud to present a new-age experience through a prototype of the smart shoe of the future. If we add data transmitting technology to the shoes we wear everyday and convert them into digital devices, what kind of change will that bring about in our lives? We might be able to communicate feelings through dance, control apps, or even check on our health using our shoes. Through experiencing this prototype, let's explore the possibilities of a future where interactive shoes hub are a part of our daily lives.◉ FUJITSU Ltd.: http://www.fujitsu.com/us
---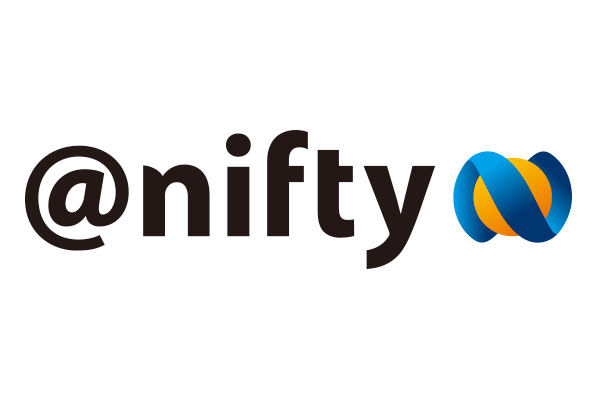 NIFTY-Daily Portal Z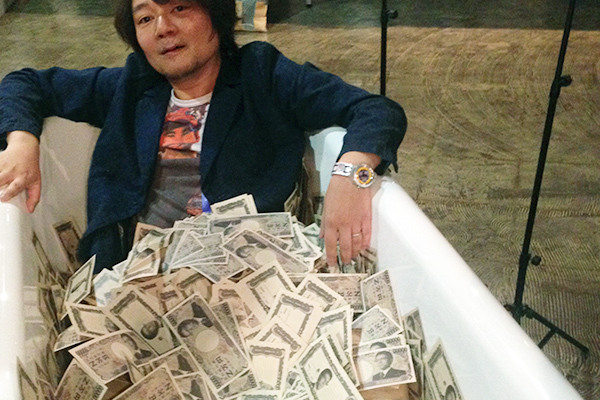 From an idea born out of the popular Japanese site Daily Portal Z, "Money Bath", a bathtub full of money is coming to J-Pop Summit! Daily Portal Z is a daily update news site with over 800,000 unique visitors every month. If you take a picture with the bathtub, post it to Facebook or Twitter to show the world what you would look like as a millionaire, swimming in cash.◉ NIFTY Corporation http://www.nifty.com
---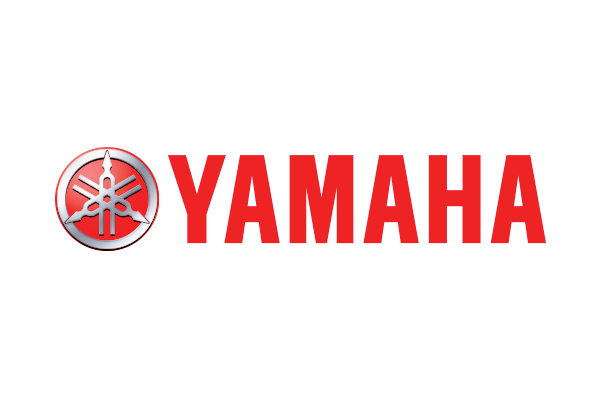 YAMAHA MOTOR JW-Swing
YAMAHA Motor will be hosting an exhibition and test-riding event of its electric power-assisted wheelchair products. YAMAHA electric power-assisted wheelchairs are more effective and clinically beneficial to use than hand-powered wheelchairs. YAMAHA electric power assist wheelchairs give the user more freedom of mobility than fully electric-powered wheelchairs. Come test-ride this new model, and welcome all J-POP attendees to come experience the world of mobility through the YAMAHA electric power assists!
◉ Yamaha Motor Corporation, U.S.A. http://global.yamaha-motor.com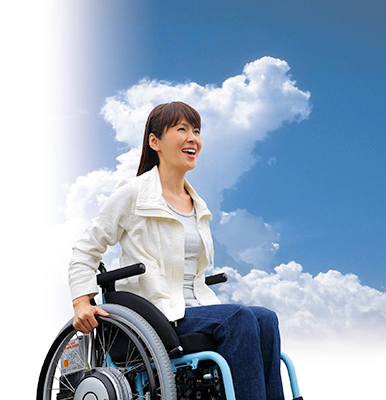 ---
---
TOSHIBA - Transferjet
Presenting a wireless adapter equipped with TransferJet technology that can quickly transfer large files just by touching it to your smartphone or laptop. Come visit the Toshiba Booth at the J-POP SUMMIT to get access to special contents from the guests of the festival!◉ Toshiba America Electronic Component, Inc. Official Website
---
Canon EOS Rebel T6i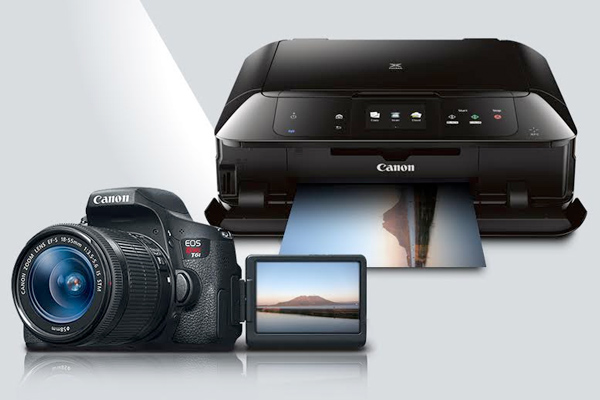 Introducing the Canon EOS Rebel T6i and Canon PIXMA MG7520 All-in-One Printer: the perfect pair for telling your entire input to output story. For gorgeous, high-quality photos and videos that are easy to share, look no further than the Rebel T6i. Its high-resolution 24.2 Megapixel CMOS (APS-C) sensor provides finely detailed, crisp and natural-looking photographs. To morph these digital images into tangible reality, the PIXMA MG7520 is the tool you need to print and curate your photo memories. With 6 individual ink tanks, the MG7520 prints beautiful, borderless photos up to 8.5″x11″ in size, as well as detailed documents with a maximum color dpi of 9600 x 2400. Each is equipped with seamless WiFi technology, which provides the option for direct print or transfer to compatible smartphones and iOS devices. The Canon imaging duo allows you to shoot and print with confidence and ease!
◉ Official Website: www.usa.canon.com
---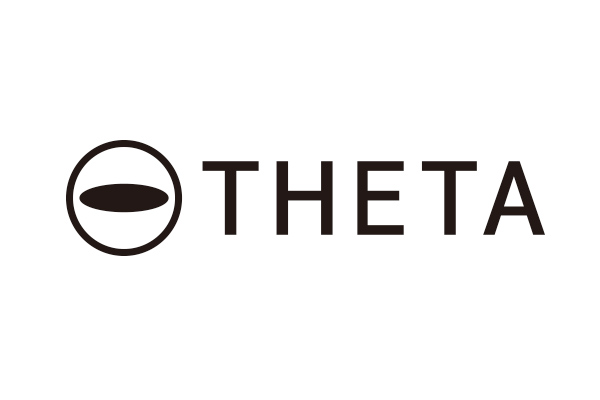 RICOH-THETA
Exhibiting the new spherical camera "RICOH THETA". It is not just an ordinary camera but a 360-degree camera that captures the whole world around you with just one shot. It's an amazing camera that lets you capture the exact dynamic of a moment as it happens. At the J-Pop Summit Ricoh booth, you can take 360° pictures using THETA with the giant "Attack on Titan" head display and view images with head mount display!◉ THETA Official Website theta360.com
◉ Ricoh Company Ltd Ricoh-imaging.com
---
---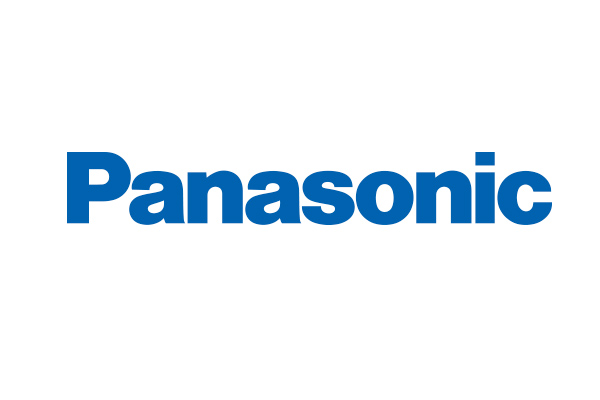 Wearable Action Camera HX-A1
Presenting the HX-A1 wearable, ultra-compact, POV action camcorder that is so lightweight (at 1.6 ounces or approx. 45 grams) that shooting hands-free is nearly imperceptible. This allows for longer periods of recording exciting scenes in Full HD. The A1's rugged structure keeps water and dust out and protects against impact and cold temperatures. Whether you'll be getting wet while rafting or snowboarding and skiing in the freezing cold, the A1 is the ideal choice for any adventure thanks to its high durability. Addtionally, in combination with a separate infrared light and Glasscover (Night mode), in a "Lux Night Mode", A1 is the ideal tool to shoot into a dark, unexplored cave with no natural light or record nocturnal wildlife hidden in the depths of a forest.◉ HX-A1 Website HX-A1
◉ Panasonic Official Website Panasonic
---
KODANSHA COMICS - Attack on Titan
Kodansha Comics is proud to present Japan's world-renowned comics-artform in San Francisco. Don't miss your chance to see the Colossal Titan (from the hit series Attack on Titan) in person at Fort Mason Center. Come capture Attack On Titan in a whole new way with RICOH's spherical THETA camera, and experience the VR comics reader through our collaboration with FOVE. Plus, come check out an interactive pop-up manga gallery at DG717 at 717 Market Street, that is open and free to the public. Updates and more details are available at http://kodanshacomics.com
◉ KODANSHA Official Website: http://kodanshacomics.com
---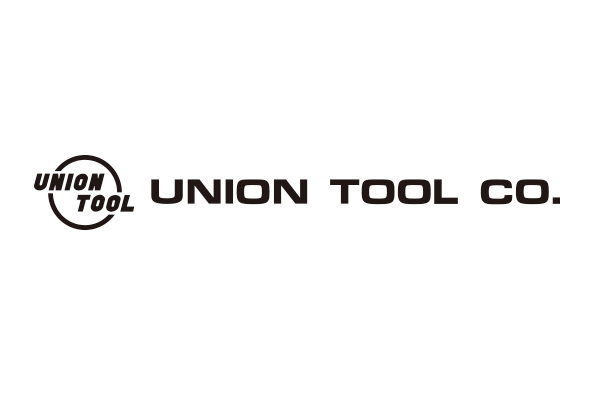 UNION TOOL - myBeat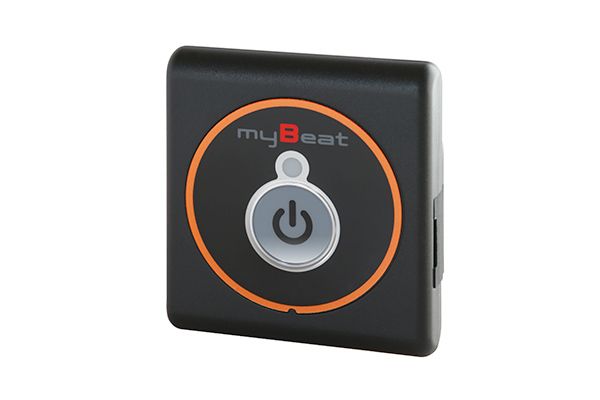 Exhibiting myBeat, a new heart-rate sensor that is Bluetooth smart enabled and can easily sync with smart phones and tablets. It can be used in a variety of ways, including caregiving and keeping track of your mental health, as well as for entertainment.◉ UNION TOOL CO. http://www.uniontool.co.jp/en
---
---
OMRON: image-sensing components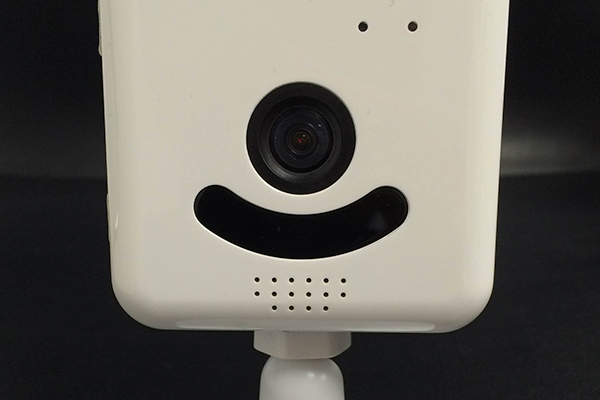 Presenting image-sensing components including WiFi communication, Human Vision Components (HVC). It can detect faces, bodies, hands, can estimate age, gender, facial pose/gaze/blink degree and emotion based on facial features. Come try it out at the Omron booth at J-POP SUMMIT!
◉ OMRON Corporation https://www.omron.com
---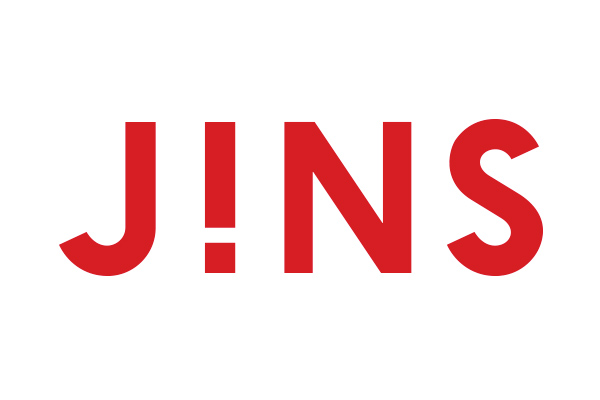 JINS - JINS SCREEN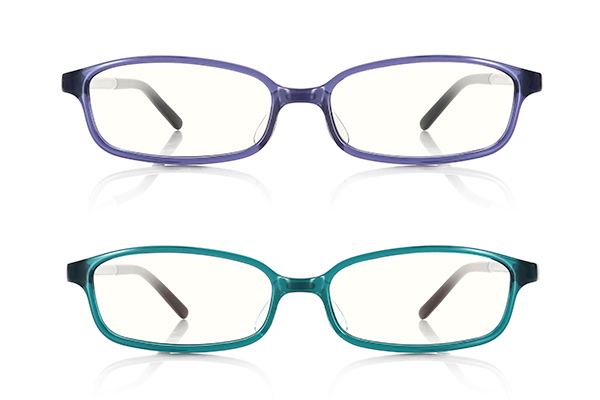 The JINS brand was founded in Japan in 2001 and has since become a global leader in crafting stylish and innovative eyewear at affordable prices. JINS continues to pioneer the creation of glasses that see beyond simple vision correction, and opened its first flagship store in San Francisco in April 2015. JINS developed JINS SCREEN with modern consumers in mind: ones who spend long hours looking at computer screens and other gadgets.JINS SCREEN is designed to filter out 25% of eye-strain-causing blue light while at the same time being light-weight.. JINS SCREEN will be available for sale at the JINS booth at J-Pop Summit!◉ JINS Official Website: http://www.jins.com/us
---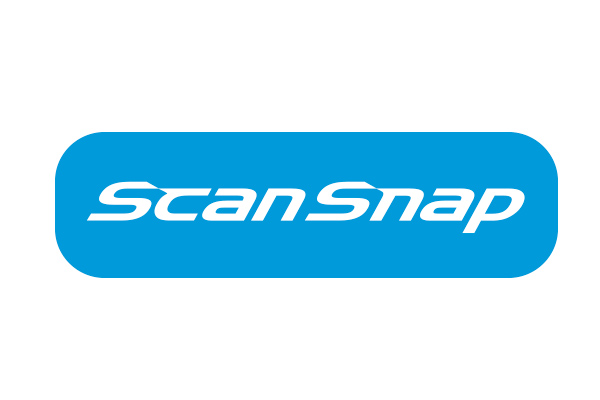 Fujitsu Computer Products of America - ScanSnap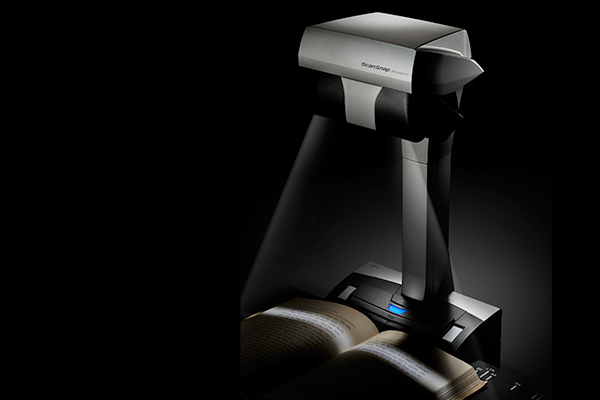 Fujitsu Computer Products of America, Inc. will be showcasing its award-winning line of Fujitsu ScanSnap scanners designed to help people live a more productive, paperless, mobile and efficient life. ScanSnap quickly and easily digitizes documents, turning them into secure, searchable PDFs or JPEGs with a simple push of a button. Attendees can stop-by the Fujitsu booth where they can draft their own personalized pictures and greetings, scan them with a ScanSnap scanner and then send directly to their friends and family.◉ Fujitsu Computer Products of America http://scanners.fcpa.fujitsu.com/scansnap11
---
---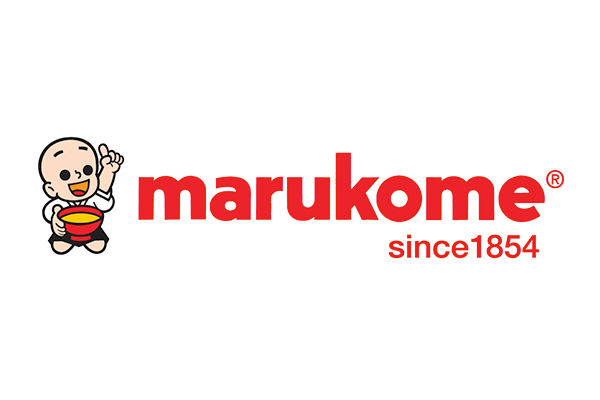 MARUKOME - Miso Soup Dispenser
Presenting a Miso Soup Dispenser that will let you enjoy warm miso soup whenever you want. Come take a break from exploring the festival and enjoy a nice bowl of miso soup!
◉ marukome co., ltd. http://www.marukomeusa.com
---
SHIKUMI DESIGN KAGURA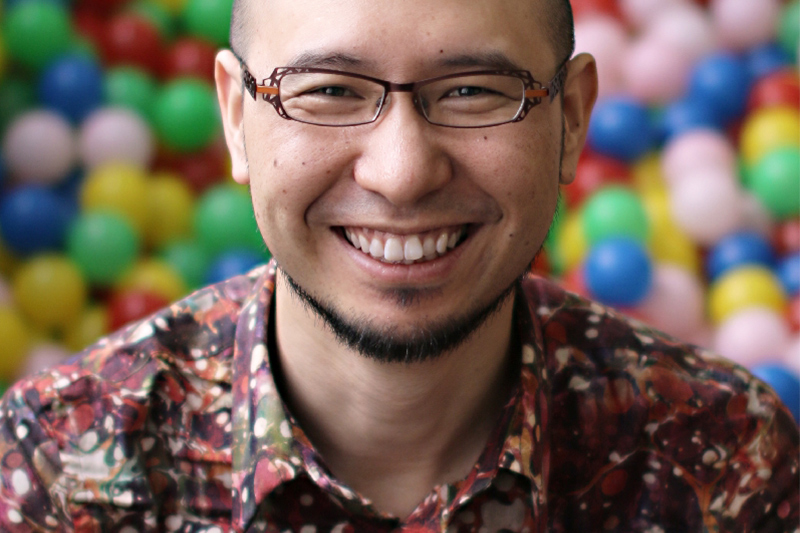 Presenting KAGURA, a new software that allows you to virtually play instruments using web camera based movement recognition technology. Check out the performance using KAGURA by Shusuke Nakamura on the main stage as well!◉ SHIKUMI DESIGN, INC. http://www.kagura.cc
---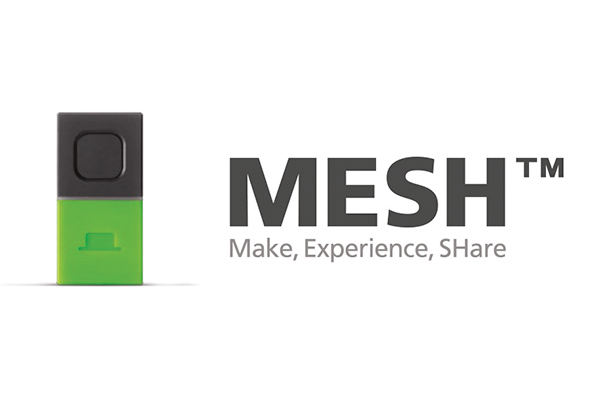 MESH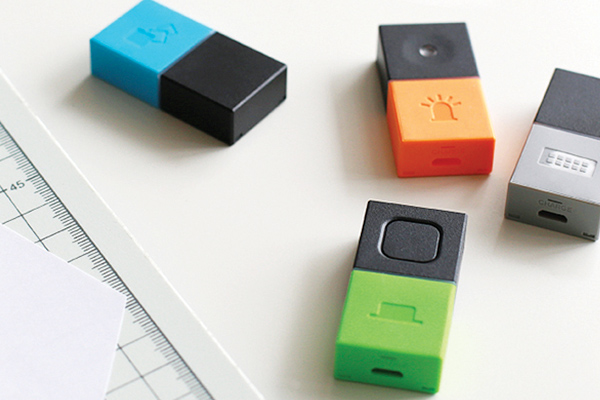 MESH (Make, Experience, SHare) is an intuitive DIY invention tool for making your ideas real. It consists of wireless functional tags and visual coding canvas on a tablet. Let's make your own "smart projects" in just few minutes!◉ MESH http://meshprj.com
---
---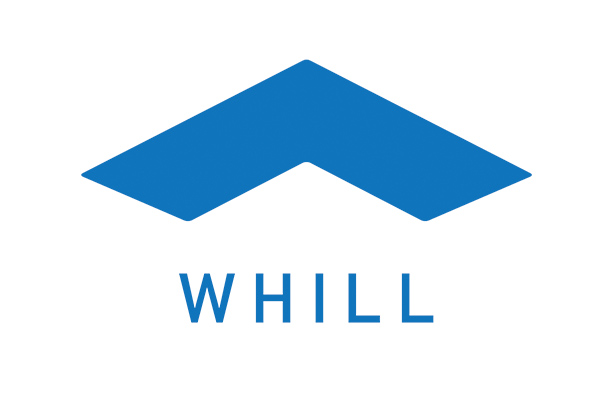 WHILL
Presenting universal smart transportation and personal mobility for future generations that goes above and beyond the traditional concept of a wheelchair. WHILL's 4WD capabilities and large front wheels allow it to clear obstacles of up to 3 inches high. A full battery charge gives it a range of up to 10.6 miles. WHILL's maximum speed is 5.5 mph and it has a 10 degree incline capability. Its slim and compact design, in combination with the all-directional front wheels, help it maneuver around tight spaces. WHILL is accompanied by an iPhone app which connects via bluetooth and allows for remote control of the device. The app also allows you to adjust the seat, driving and control settings, and even includes a security locking mechanism to keep the device secure when you're not using it.◉ WHILL, Inc. Official Website: http://whill.us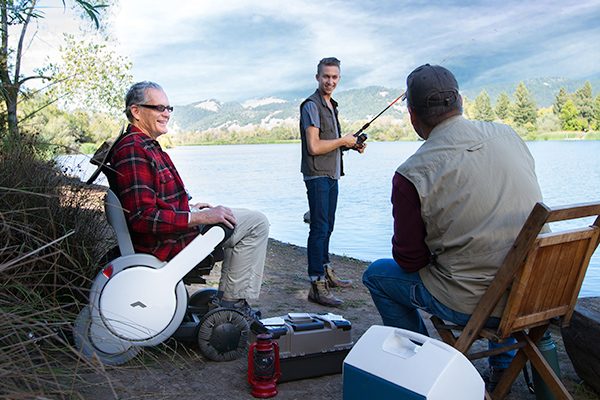 ---
FOVE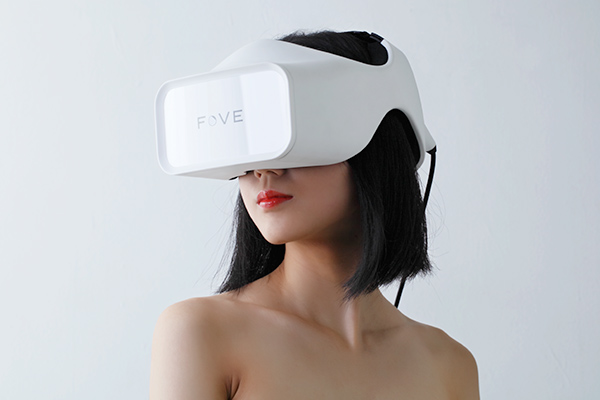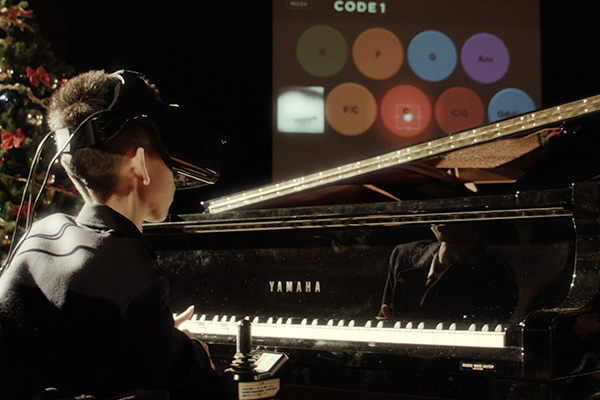 Presenting the world's first eye-tracking virtual reality headset. Look out for our manga x virtual reality collaboration for a whole new way to experience the "Attack on Titan" display!◉ FOVE, Inc. Official Website: http://www.getfove.com
---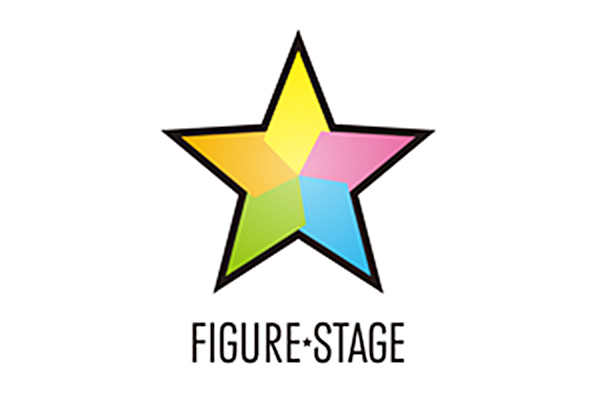 FIGURE STAGE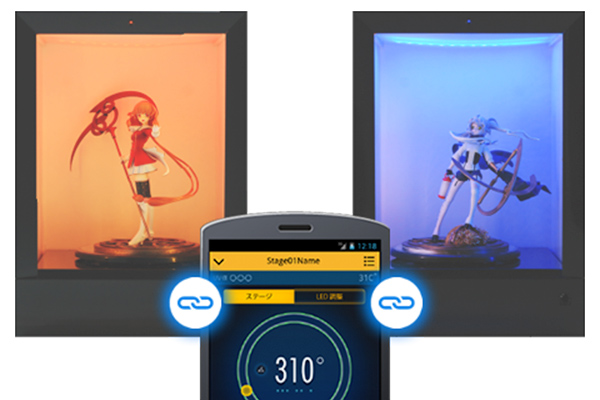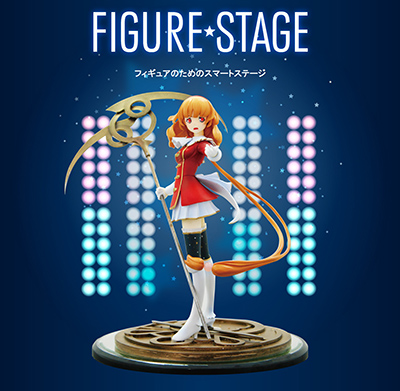 Presenting a smart phone app that will revolutionize the world of figures through the ease of stage direction, filming, and image processing the way you want to. We will be selling a limited edition J-Pop Summit display at the festival pavilion!
◉ FIGURE★STAGE
Official Website:http://figurestage.com
◉ TECHMAC INC. Official Website: http://techne-magic.co.jp
---
---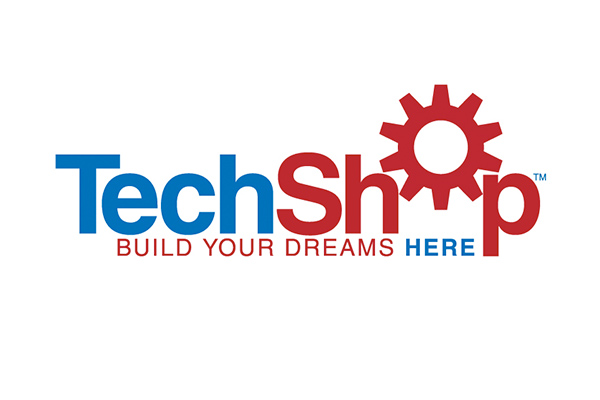 TechShop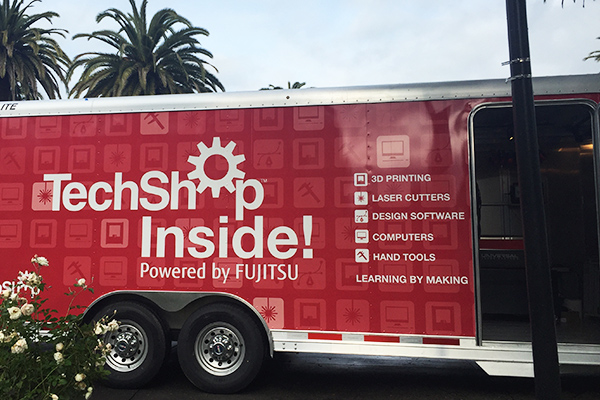 ◉ TechShop Official Website: http://www.techshop.ws/
---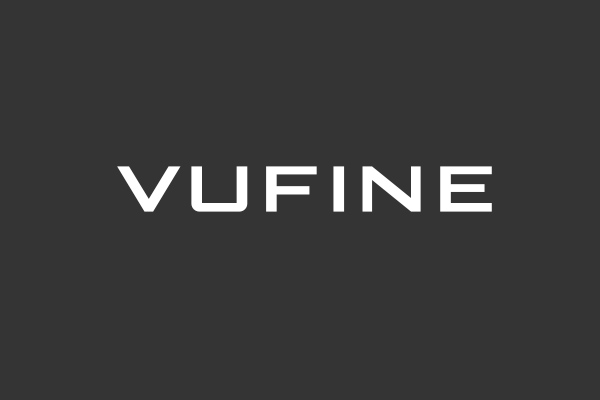 VUFINE
Vufine is a handsfree wearable display that allows you to enjoy the familiar functionality of your current technology in a new way.◉ VUFINE, Inc. http://www.vufine.com
---
---
☆ Keynote: Kaoru Sugano (Dentsu Inc., Creative Director/Creative Technologist)
When: August 9th (Sun) | Time to be announced soon at SCHEDULE page
Where: Fort Mason Center Main Stage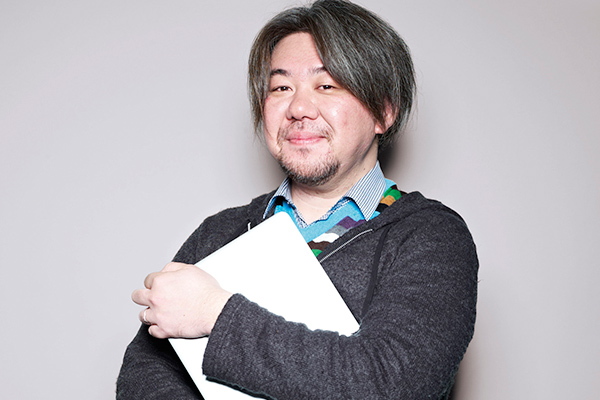 The Interactive Technologies Keynote from one of the world's leading digital creators, Kaoru Sugano, will take place on Sunday, August 9th on the Fort Mason Main Stage. The Creative Director of Dentsu Inc. himself will be speaking on how pop culture and technology are tied together in the creation of digital contents.
Kaoru Sugano profile ☞ Kaoru Sugano Guest Page
Visit HERE for more details ☞ KEYNOTE & PANEL DISCUSSION

……………..
☆ Panel Discussion: "Manufacturing That Links Tech & Culture — The Future of the "Maker Movement"
Presented by The Asahi Shimbun Media Lab
When: August 9th (Sun) 3:40pm-
Where: Fort Mason Center Main Stage
Sponsor:
☆ Presenter
About The Asahi Shimbun
In June of 2013, Asahi Shimbun establish "Media Lab" as a new organization that would confront the rapidly changing media environment. Through investing and partnering in venture capital, crowdfunding projects, and "personal history" projects, Media Lab is working to develop new products and businesses to break out of the preconceived notions of what the newspaper industry is. They will bring back the popular "Wearable Tech EXPO in Tokyo", that was held last year, and expand its themes to include IoT and VR. They will hold the Expo on September 7th and 8th at the Tokyo Big Sight TFT Hall. Please keep an eye out for more information.
◉ Asahi Shimbun Media Lab http://www.asahi.com/shimbun/medialab
◉ Wearable Tech EXPO in Tokyo https://www.wearabletechjapan.com
2013年6月、朝日新聞社は、メディアの環境の激変に立ち向かう新組織として「メディアラボ」を設立しました。ベンチャー企業への投資や協業、クラウドファンディング事業や「自分史」事業などの立ち上げを通じて、「新聞業とはこういうもの」といった既成概念にとらわれない新しい商品やビジネスの開発を目指して活動しています。昨年開催して好評だった「Wearable Tech EXPO in Tokyo」を、IoTとVRにまでテーマを広げて、9月7、8日、東京・ビッグサイトTFTホールで開催いたします。ご期待ください。
Media Lab Shibuya Office
---
Make sure not to miss out on this opportunity to hear leading Bay Area makers and innovators talking about everything from the DIY tech movement, emerging technology, virtual reality, and next generation digital content.
★ Visit
this page
for more details ☞
PANEL DISCUSSION
---
When: August 8th (Sat) & 9th (Sun) | Time to be announced soon at SCHEDULE page OR Forum @ Firehouse page
Where: Firehouse inside Fort Mason Center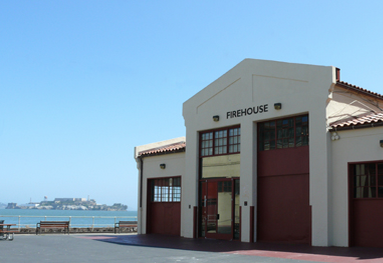 Through Ideathons on smart homes and new ways to use data, interact with participating companies to think about the "Internet of Things" (IoT) and lifestyles of the near future. Make sure to check out our Japanese-American start-up pitch event! At the firehouse right next to the main festival pavilion, we will be hosting 2 ideathons and a pitch event focused on the theme of the "Internet of Things" (IoT).
Themes:
◉ Vol.1: "Build Up Smart Home with MESH!"
◉ Vol.2: "Hack the Data with Yamaha Motor and more!"
★ Visit this page for more details ☞ Forum @ Firehouse
---
Nikkei is Japan's leading business media, which is known for "Nikkei stock index" as well. We distribute a fuller picture of business in Japan, Asia and all over the world through multi-platform including newspaper (The Nikkei), digital edition, and Nikkei Asian Review.
★ NIKKEI Digital Edition
http://www.nikkei.com
★ Nikkei Asian Review
http://asia.nikkei.com
---
---
Special thanks for Interactive Pavilion
– Hitoshi Hokamura (Executive Adviser)
– Azusa Kawahara
– Akihiko Morota
– Masatoshi Miyakawa
– Ken Funabashi
---
インターラクティブ パビリオン(日本語で読む)
2015年8月8日(土)&9日(日)
@フォートメイソンセンター
"近未来のライフスタイル"を創造する日本のテクノロジーが大集結する、ベイエリア初の本格的な日本文化+テックの見本市を開催します!
6年間にわたり、様々な分野において日本のトレンドを紹介してきたJ-POP SUMMIT。7年目を迎える2015年は、新たに日本の最新テクノロジーとカルチャーを融合させた"インターラクティブ パビリオン"を設置します。"日本の技術が創造する近未来ライフスタイル"というコンセプト の基に、 最新技術を駆使したサービスやプロダクト、コンテンツが勢揃い! 会場で、近未来の暮らしを体験してみて。
☆ プログラム ☆
1)展示会
ホーム、ワーク、モビリティという3つのカテゴリーを軸に、人々の 暮らしに寄り添い、生活を豊かに彩る様々なプロダクトが集合します。バーチャルリアリティ、スマートホーム、360°カメラ、次世代車イスなど、近未来 のライフスタイルをつくり出す最新テクノロジーを楽しみながら触って体験して!

2)キーノート&パネルディスカッション
ベイエリアのものづくりを牽引するキープレイヤーたちが集結し、新しいものづくりのスタイルを生みつつあるDIY文化の発展や、最新の技術を駆使したバーチャルリアリティ、コンピューターグラフィックスなどの次世代のデジタルコンテンツを軸に、日本がいかにテクノロジーとカルチャーを繋いでいくのかを提唱します。
3)フォーラム
世界中でテクノロジーのトレンドとなっているインターネット・オブ・シングス (IoT) がいかに世の中を変えて行くのかをテーマに、新しいスマートホームのプロトタイプを作ったり 、新しいデータ活用法を発想したりするアイデアソンを開催します。また、日米スタートアップ企業によるピッチイベントの開催も!
詳細は随時更新します!
---
Participating Guests